Petersen's Bookstore - Hastings
---
Petersen's Bookstore opened in July 2009 as an extension to the Teacher Resource Bookshop. We are located at
103 High St
Hastings.
We are pleased to provide a range of current and backlist fiction titles for adults, teens and children. We have an extensive range of non-fiction titles covering such topics as cooking, gardening, new age, sport, travel, gift & humour.
Our extensive range of Lonely Planet guides will give you the travel bug.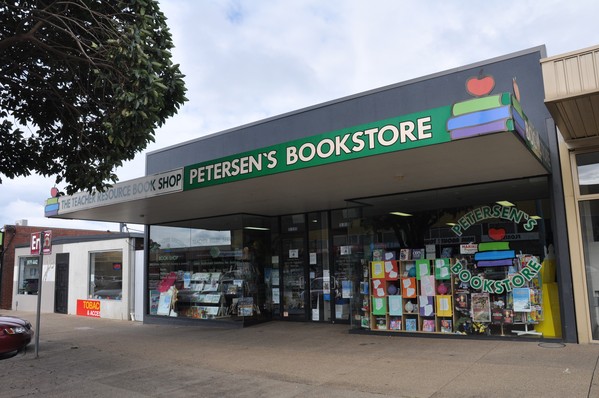 Children's picture story books feature with a wide range in terms of age and genre, boardbooks and early readers.

We also have a variety of children's games and activities - all with an educational philosophy behind them.

If you are looking for an item we don't have, our expert special order service can track illusive titles down for you.

With fifty years plus of experience, you will find a really strong backlist of titles we know and love.