Petersen's Bookstore - Hastings
---
Petersen's Bookstore opened in July 2009 as an extension to the Teacher Resource Bookshop. We are located at
103 High St
Hastings.
We are pleased to provide a range of current and backlist fiction titles for adults, teens and children. We have an extensive range of non-fiction titles covering such topics as cooking, gardening, new age, sport, travel, gift & humour.
Our extensive range of Lonely Planet guides will give you the travel bug.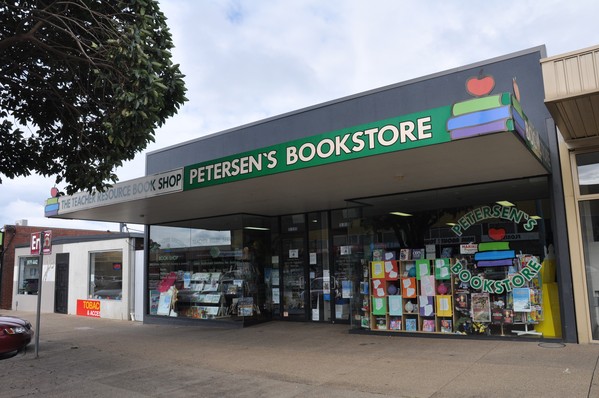 Our range of Steve Parish material includes landscape and wildlife posters, activity books, wildlife encyclopedias, fact files and books for small children.

Children's picture story books feature with a wide range in terms of age and genre, boardbooks and early readers.

We carry a small range of DVDs and talking books

If you are looking for an item we don't have, our special order service can generally obtain most things within a week to 10 days.